'Own your health' with Hylid Diagnostics
Hylid Diagnostics (HyliDx) will improve the lives of millions of people with kidney disease and heart failure, saving healthcare systems thousands of dollars per patient each year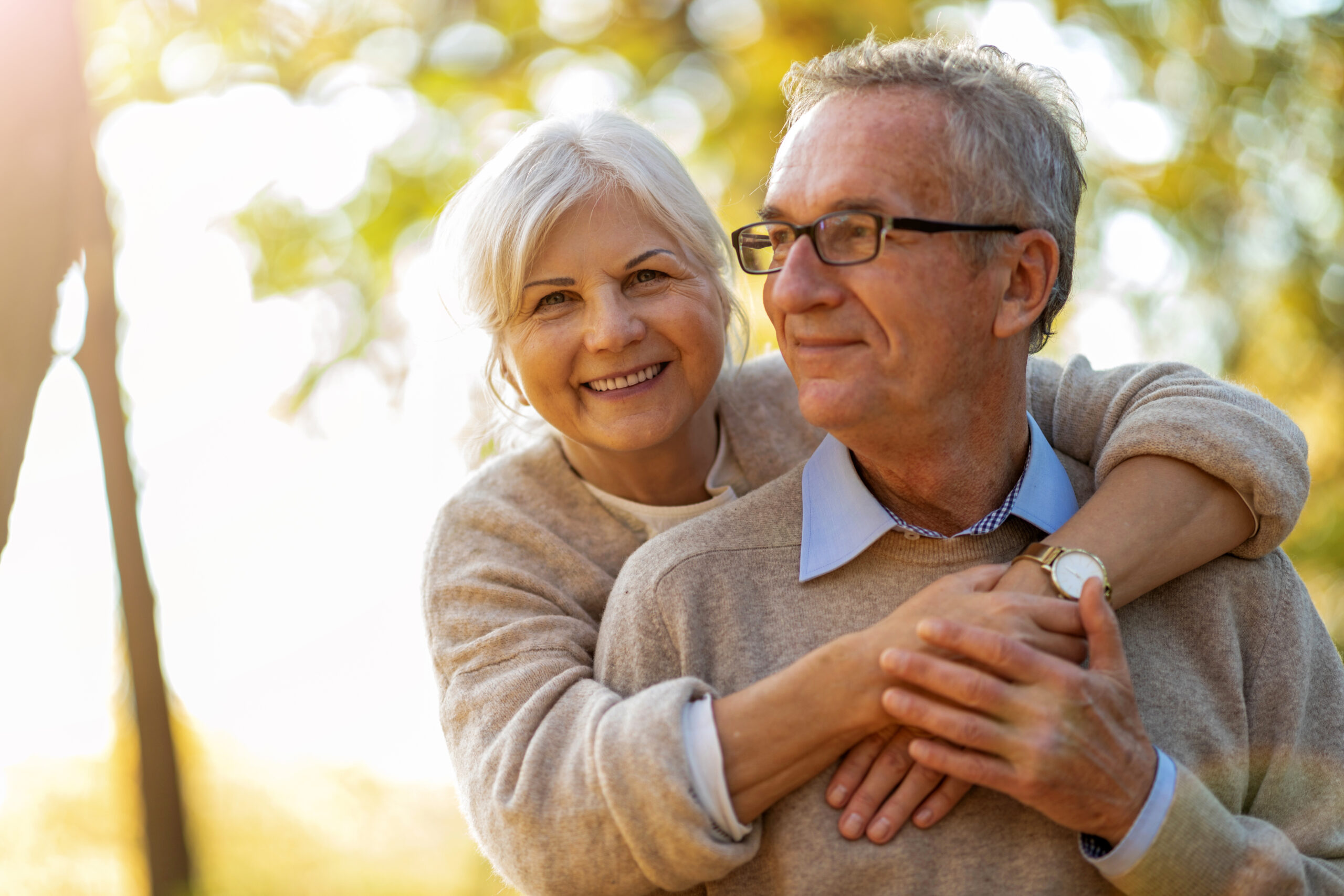 The problem: A vicious and costly cycle of chronic disease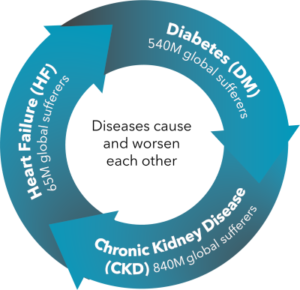 The total US Healthcare cost of the three related diseases in the image—comprising CardioRenal Metabolic Syndrome—is $388 billion
Diabetes costs and outcomes have improved with internet-connected home blood tests and remote care
However, chronic kidney disease (CKD) and heart failure (HF) still suffer from:
High and growing costs (> diabetes), largely due to unnecessary hospitalization
Poor outcomes—low quality of life and productivity, high mortality
No effective home testing or remote care capability
The solution: HyliDx home testing and remote care platform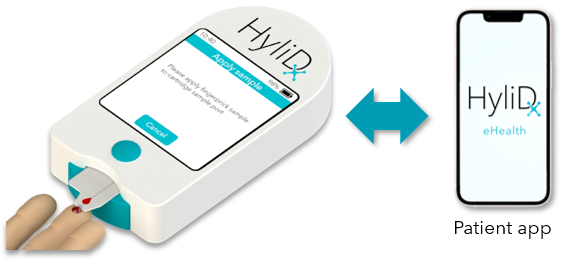 Simple, lab-accurate blood tests for chronic disease monitoring
Test results within 5 min from a small, finger-prick sample of blood
Results immediately uploaded, via our HyliDx eHealth patient app, to electronic medical records and remote caregivers
Patients and caregivers can communicate, by messaging or virtual visit, to enhance patient engagement in therapy
HyliDx Cloud AI flags abnormal data or trends, and eventually predicts and helps avoid complications/hospitalizations
Chronic Kidney Disease (CKD) and Heart Failure (HF) in numbers:
Sufferers in US, Canada, and Europe
The use: Main applications of the HyliDx system

Patients with advanced CKD
To delay onset of costly kidney failure, particularly in remote areas

20-25M in North America and Europe

Patients on dialysis
More than 1M on dialysis in NA, EU
Dialysis patients need routine monitoring, which is especially difficult with home dialysis

Doctors' offices
To save existing CKD and HF patients extra travel to a blood lab prior to their appointments, and to improve early-CKD diagnosis rates (allowing more time for treatment)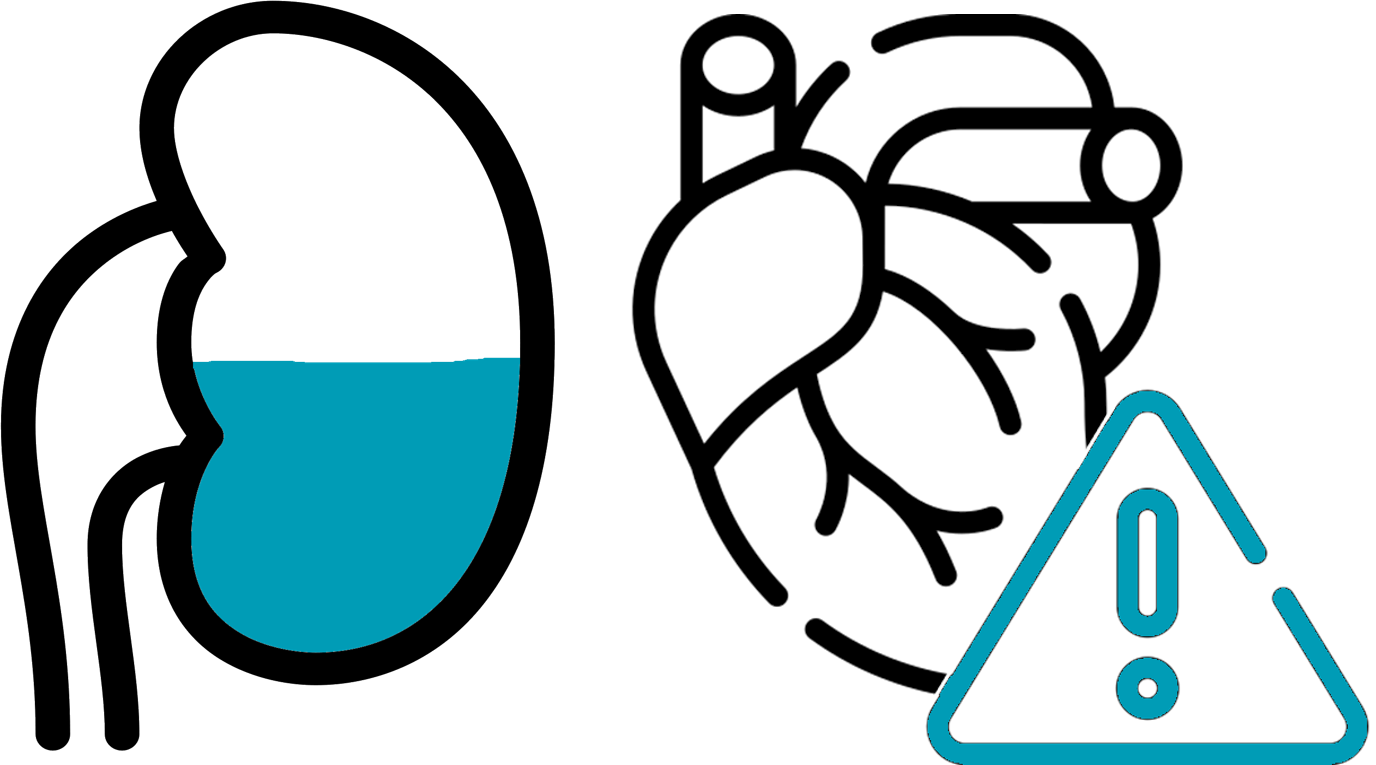 High-risk CKD/HF patients at any stage
For medication dosing/monitoring, and for vulnerable patients on release from hospital to avoid costly readmission

$50B in cost savings
In the US and Canada alone, HyliDx can save healthcare more than $50B in treatment costs

Outstanding team and tech
We have a highly-qualified and experienced senior team (see below), several clinical and business advisors, and a working prototype

Improved patient outcomes
With the HyliDx system at home, patients can keep themselves healthier and slow disease progression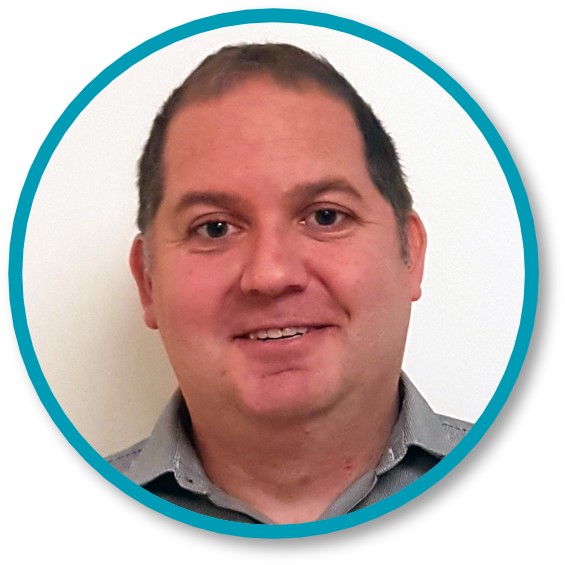 Jack has designed sensors, diagnostic instruments, cartridges, software, and manufacturing systems for 13 years. Recognized as a Senior Key Expert at Siemens, Jack developed a host of critical control systems for next-generation Siemens hospital blood analyzers (handheld and benchtop). Previously, he contributed substantially to the development of various Alere/Abbott diagnostic systems: SoToxa, eScreen eREADER+, and DIGIVAL. One of his designs received an innovation award from Popular Scientist. Jack has a PhD from Dalhousie, Postdocs from Harvard and McGill, BEng major and BComm minor from McMaster, Master's in Business Strategy from Oxford, and a Certificate in Finance from Harvard.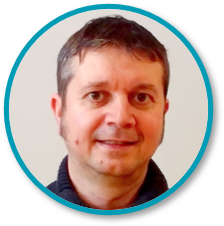 Marius has 20 years of experience designing optical and electrochemical sensors. At the Holst Centre (Netherlands), he led a team of engineers and scientists that developed critical low-power blood-pH and -urea sensors for a wearable, internet-connected artificial kidney (EU Project NEPHRON+). At Philips (Netherlands) and his own company, Pricos Technologies, he developed flexible opto-electronics and manufacturing systems, leading to a series of patents and large corporate grants. Marius has a PhD in Photochemistry from the University of Ottawa.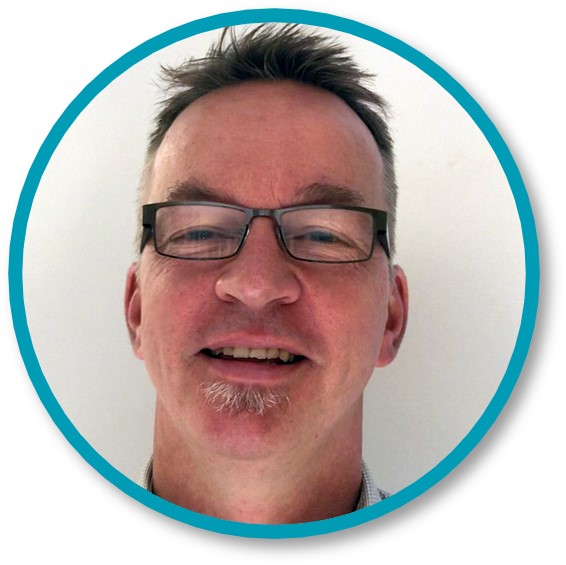 Sape has 15 years of experience designing medical device consumables and highly-automated manufacturing equipment for those consumables—which currently make tens of millions of units per year. As Director of R&D Engineering at the Epocal Division of Siemens, he was responsible for test-cartridge design for Siemens 'epoc' blood analyzers and contributed to many stages of the development process, from R&D to New Product Introduction. Sape has a Master's of Mechanical Engineering from Queen's University.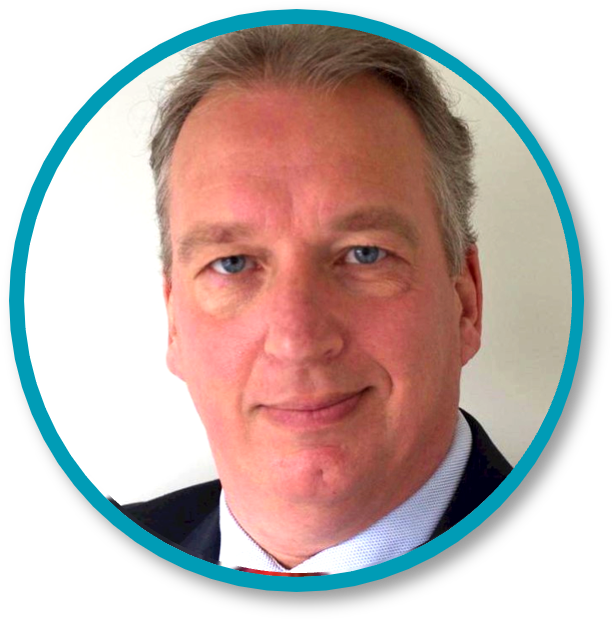 Marco has held senior sales, marketing, and product positioning roles in three leading near-patient testing companies, over 20 years. At Abbott he was Netherlands National Sales Director. At Alere (now Abbott), he launched the Siemens 'epoc' blood analyzer globally (outside the US) and was International Marketing Director. Then at Instrumentation Laboratory, a major manufacturer of hospital blood analyzers, he was a Director and built the product strategy for all main hospital units (ED, ICU, NICU, and hospital laboratories), with responsibility for P&L and customer support.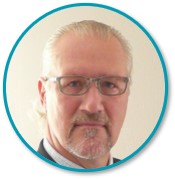 Seppo Makinen, Business Advisor
12 Exits and over 40 Board Memberships in international Diagnostics and Life Sciences companies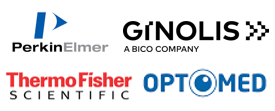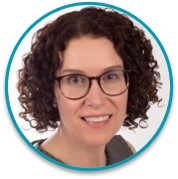 Dr Erika Bariciak, Clinical Advisor
Assistant Professor in the Faculty of Medicine at the University of Ottawa, and Adjunct Professor in the Department of Systems and Computer Engineering at Carleton University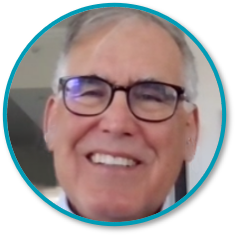 Robert Fraatz, Technical Advisor
Helped lead the development of the OPTI blood analyzer—instrument and sensors—from concept to launch, then acquisition by Roche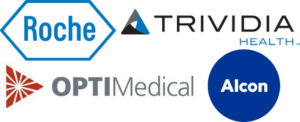 Dr Alp Sener, Clinical Advisor (Canada)
Chair and city-wide Chief of Urology and Director of the Kidney/Pancreas Transplant Fellowship Program at the University of Western Ontario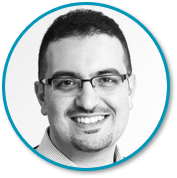 Dr Saif Muhsin, Clinical Advisor (US)
Transplant Nephrologist and Co-Director of Kidney Disease Clinic, Brigham and Women's Hospital, Harvard University, USA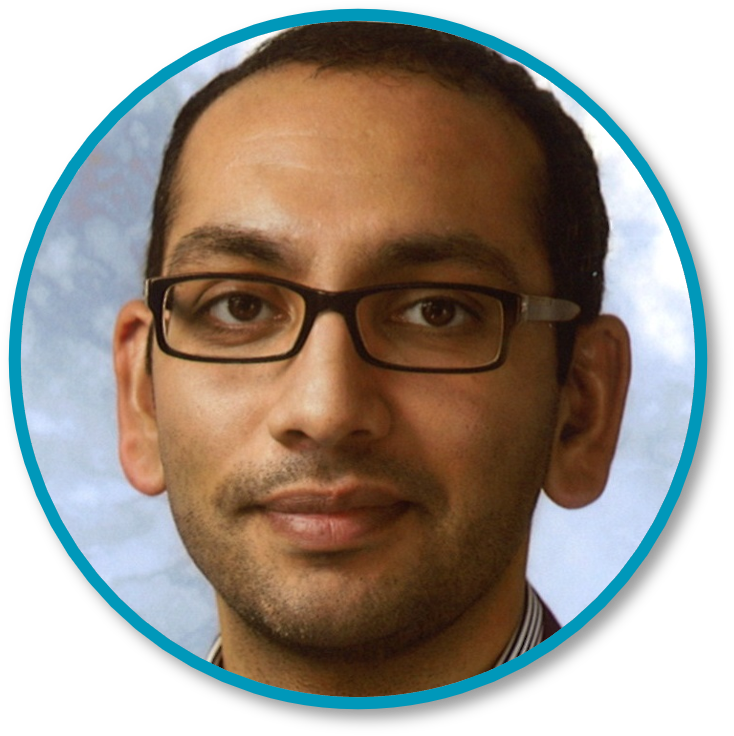 Dr Amir Bhanji, Clinical Advisor (UK)
Care Group Director for Renal and Transplantation, and Lead for Hemodialysis Program, Portsmouth Hospitals NHS Trust, UK
HyliDx also has contract Regulatory Advisors who are experts in FDA, EU, Health Canada, and UK medical device regulations, as well as ISO 13485 and QMS requirements (for which they are expert auditors)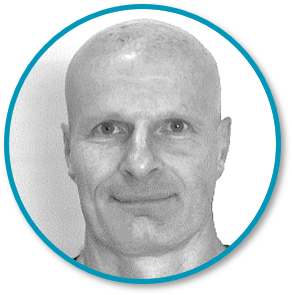 Karim Galzahr, Board Member
Principal, OKG Capital. 30 years of experience in finance including M&A, asset management, corporate development, and strategic advisory work across the technology sector in general and the medical technology area in particular.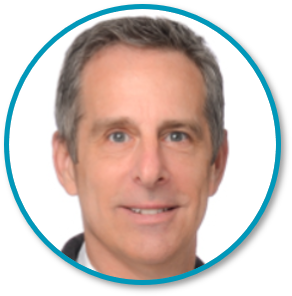 Andrew Morris, Board Member
President, Rare Management Advisors. 30 years in the life sciences and technology industries as CEO, CFO, and Co-founder of public and private companies. Recently CEO of TSXV-listed SQI Diagnostics.
Hylid Diagnostics Inc. (HyliDx)
2487 Kaladar Avenue, Unit 209, Ottawa, Ontario K1V 8B9 CANADA